Conférence & Exposition à la Kuwait University
Le contexte de l'exposition-conférence à l'Université de Koweit City.
En Février 2019, le professeur Wael Abu Azizeh et moi-même sommes invités au Koweit par le CEFREPA (antenne locale du CNRS) pour y donner une conférence sur le travail archéologique documenté l'année précédente en Jordanie. Une exposition de mon travail photo, accompagné de deux conférences : une animée par le professeur Abu-Azizeh sur la mission archéologique elle-même, et une animée par mes soins, sur la photographie et le reportage en milieu extrême. Les conférences ayant été données en anglais et en arabe, les programmes et descriptions ne sont disponibles que dans ces deux langues, donc voici la version anglaise :
Documenting an Archaeological Project in Extreme Conditions
February 11th 2019, Kuwait University
Archaeological investigations lead scientists to carry out fieldwork in many various places all over the world. While a majority of archaeological survey and excavations are nowadays conducted in populated places, providing access to the necessary facilities, the specific research problematics appraised/tackled by the projects sometimes involve work in extreme conditions, in remote, difficult to access and hitherto poorly explored regions. To fulfill their scientific purpose, such projects bear a character of proper expeditions, involving demanding logistics in order to ensure appropriate work and living conditions for the team members. The human component becomes decisive in such conditions, and a key success factor for the project. The South Eastern Badia Archaeological Project is a joint French-Jordanian project, carrying out survey and excavations fieldwork deep into the Jordanian desert since about 10 years. Focusing on the study of human presence during the Late Prehistory (from the Neolithic to the Early Bronze Age) outside of the so-called "Fertile Crescent", in the arid landscape of South Eastern Jordan, the project is one of such scientific enterprises facing challenging conditions for its achievement. Dr. Wael Abu-Azizeh will introduce the South Eastern Badia Archaeological Project, with an overview of the scientific research aims of the project. He will detail the various aspects of the archaeological work conducted in the context of this project bringing together an international team of scientists from a broad range of fields of expertise. While this presentation will constitute an introduction to archaeological fieldwork methods, emphasis will be put on the specific conditions in which the work is exercised. Such aspects, behind the scenes of the archaeological work often remain unknown to the public. It is the aim of the collaboration initiated with French photographer Jerome Poulalier, who joined the team during its last fieldwork season, to document these aspects of the archaeological project. From the idea to the realization, building a photo documentary is a long process that involves a lot of steps and can be managed in very different ways. French photographer Jerome Poulalier is specialized in visual story telling and works on various international projects. He will explain how, from the meeting with Co director Dr. Abu Azizeh to the preparation of the project and his realization, he managed to produce and broadcast this specific content for the archeological mission. In a broader approach, he will also explain how the different formats of photographic project can have a link together and make sense in a professional career.
--
Cover photo (from left to right) : Dr Wael Abu Azizeh (Director of the archeological mission), Jerome Poulalier (Photographer), Hasan Ashkanani (Anthropology teacher at Kuwait University), Rémy Crassard (Cefas/CNRS in Kuwait City)
Welcoming introduction by Hasan Ashkanani and Rémy Crassard
Conference by Dr. W. Abu-Azizeh (Archaeologist, Co-director of the South Eastern Badia Archaeological Project)
• Presenting the South Eastern Badia Archaeological Project
• Research on the Late Prehistory outside the so-called "Fertile Crescent"
• Introduction to Archaeological Fieldwork Methods
• Organizing an archaeological scientific expedition
• Scientific results dissemination vs. broader public awareness
• Introducing the photographic documentation project
Conference by J. Poulalier (French Photographer)
• Introduction and photographer's background
• Defining a photographic project
• Project Management: from the idea to the realization
• Daily challenges in the field
• Post-processing and story telling
• Dissemination: social media, magazines, exhibitions, conferences
Opening of the photographic exhibition & Discussions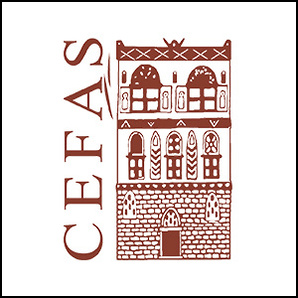 " Face à un public éclectique, Jérôme a su informer, enseigner et convaincre, toujours avec le souci d'adapter le discours à son public. Toujours à l'écoute de l'ensemble des partenaires koweïtiens et français, Jérôme a contribué au succès d'une exposition très largement appréciée et médiatisée. Il a également assuré la tenue d'une masterclass sur son métier et son approche de la photographie devant plus de 300 personnes."Rémy Crassard, chercheur au CNRS, Centre français d'archéologie et de sciences sociales au Koweït (CEFAS).
Inscrivez-vous à la newsletter.
Une fois par mois maximum, et en français uniquement.